Software Setup
settings and more
Broswe this section for answers to common software setup questions
Using this help section
This section works like a FAQ page.  One section is always open, currently this section!   You can click on a title or the "+" icon on the right side to open a section.  To close a section, just open a different section.
DXF Export options
Common DXF export settings for specific saws can be found below.  You may need to further customize or change these settings for your own purposes, but these represent good starting points.
You can adjust the DXF export settings in the Slabsmith™ Database Administration program, in the "Saws" tab.
BACA 
(Robot)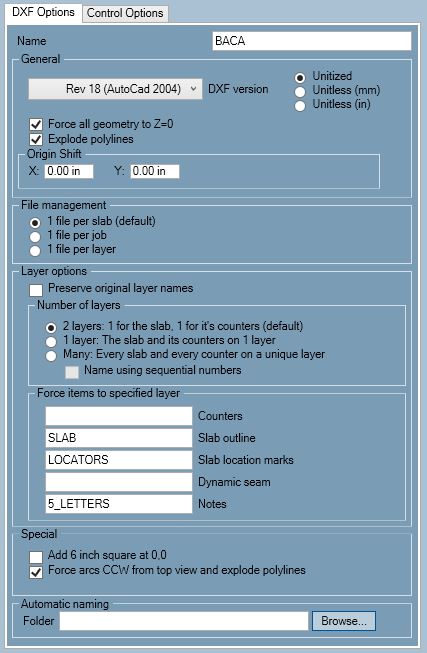 Donatoni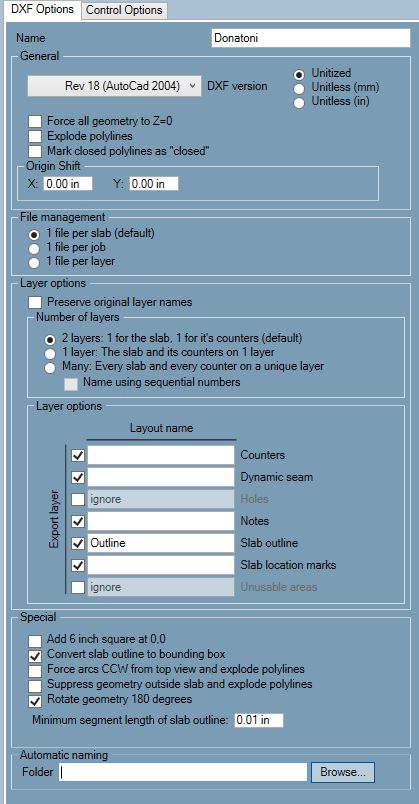 GMM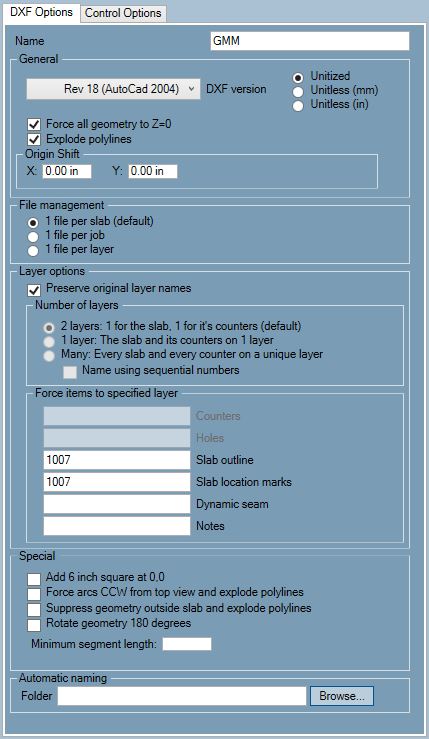 coming soon…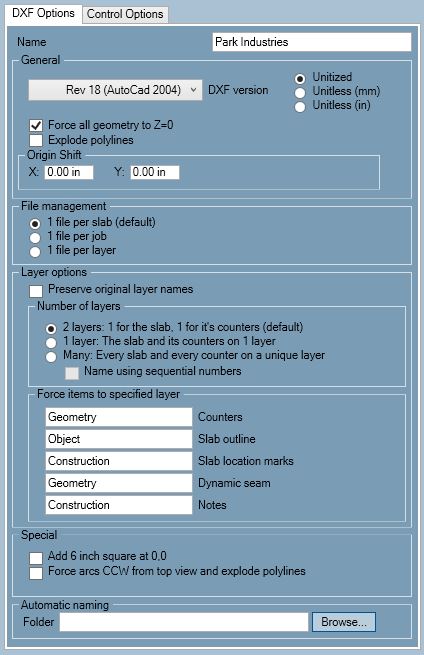 Sasso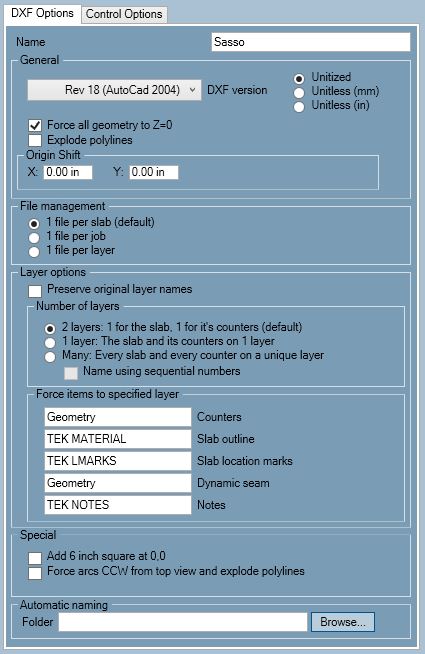 Using Slabsmith with WCAM
Important note:  You must have a WCAM version created on or after February 28, 2022
Important settings in both WCAM and Slabsmith
WCAM – 
Define the layer name for the Slab outline in WCAM's settings
Slabsmith – 
Make Slabsmith's DXF export use the same layer name as defined in WCAM.
Using a Slabsmith layout in WCAM: https://youtu.be/ZWExo4UwBKA
This video shows how use WCAM to place a Slabsmith layout on a saw table and program the cuts.  This is useful if you are using a camera over the saw, or a projection laser to align the layout with the slab on the saw table.  If you are using hard stops to locate the slab on the table, see the video below to snap to the origin of the table.
Snapping a Slabsmith layout to the saw tables origin: https://youtu.be/ooXVsyjFJlE
If you are using hard stops to locate the slab on your saw table, you will need the layout to be placed relative to the saw table's origin.   
You should set your Slabsmith DXF export to output a 6″ square with it's lower left corner at 0,0.  The lower left  corner of this square will be used as a reference when snapping the layout to 0,0. 
* Special thanks to Joe Alva of Poseiden Industries, Inc. for the creation of these videos and his work with the WCAM developers.